Josh grew up in Surrey and qualified as a Chiropractor at the Welsh Institute of Chiropractic. His enthusiasm for Chiropractic stems from having a strong passion to help people overcome their own problems and he has always been captivated by sports and science, especially anatomy and how the human body is so interconnected.
He has a particular interest in treating sports related injuries as he has played football, tennis, rugby, hockey, cricket and athletics. However, Josh also enjoys treating general aches & pains and all things Chiropractic. Josh has a diversified set of skills that he has gained from university and various post-graduation courses, including spinal manipulation and soft tissue techniques, mobilisations, shockwave, IASTM, trigger point therapy as well as dry needling, taping and exercise rehabilitation.
Josh approaches treatment in a holistic nature, with the goals of increasing patients' confidence within themselves and their body, reducing pain and optimising function of not only the injured body part, but the whole body to reduce the possibility of further injury. He also believes that educating the patient on why they are in pain and how to best overcome it is integral to the best outcomes, whilst also making the patient more independent, teaching them how to deal with their pain on their own.
Outside of chiropractic, Josh finds enjoyment in health & fitness, particularly going to the gym and long distance running as well as playing football, rugby and tennis. Josh also likes to run and read books, but swears by non-fiction!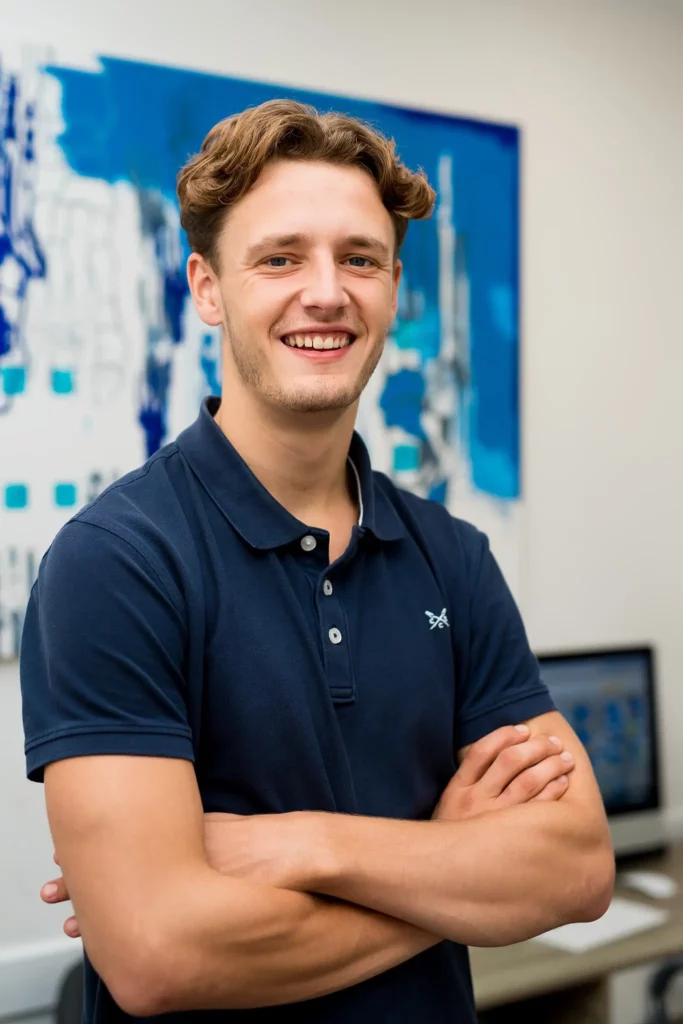 What Our Patients Say About Us
"Matthew is the fifth chiropractor I have seen and I rate him as the best. I find him highly effective and always feel I can trust him."

John P
"My experience has been very good. Matthew is an excellent chiropractor who I trust."

Lana K
"Matthew is always very thorough and relieves my aches and pains."

Kate L
"Matthew is brilliant. I always finish a treatment pain free and more mobile."

Trudi J
"Matthew is a miracle worker. Thats all I can say. Pain free in one session."

Cheryl W
"Helena has helped immensely - and there is no oversell or expectation to go back unless required."

Henrietta
"The entire family has gone to see Helena, just after the first session I felt better. Excellent service, lovely & friendly."

Salvador
"Fantastic, I've been seeing Helena for several months now and I have never felt better. My long existing sciatica and lower back pain has now gone."

Diana
Ready To Feel Better? Get In Touch.